2021 OPERATING ENVIRONMENT
2021 was meant to be a year of hope and recovery as we entered the second year of battling the COVID-19 pandemic. Though there was an economic rebound amidst widespread vaccination and the easing of lockdowns, progress was interrupted by the emergence of new variants and a surge in infection numbers.
The global economy has still to contend with continued supply chain disruptions, labour shortages, rising inflation and geopolitical tensions dampening investor sentiments.
Global equities markets' performance was mixed in 2021 with developed markets faring much better. The S&P 500 Index posted a strong 28.7% performance and international developed markets represented by the MSCI World ex USA Index rose 12.6%. In contrast, the MSCI Emerging Markets Index fell 2.5%.
Fixed income markets also had an uninspiring year, with the Bloomberg Global Aggregate Bond Index returning -1.4%. Although credit spreads were narrower at the end of 2021 compared to pre-pandemic levels, global yield curves closed the year generally higher and steeper than at the start as US Treasury yields rose across the board.
Whilst UOBKH's business benefitted from the robust US market in 2021, our core markets in Asia recorded varied performances. On a total return basis, our ASEAN equities markets that closed 2021 on a positive note − SET Index +17.7%, Straits Times Index +13.6%, Jakarta Composite Index +12.5% − were overshadowed by poor performances from Hong Kong (Hang Seng Index -11.8%) and, to a lesser extent, Malaysia (FBMKLCI +0.3%). China's new regulatory measures have impacted certain investors' former favourite sectors spanning technology, healthcare, education, property developers and casino operators. In comparison, China's real economy painted quite a different picture, as real GDP expanded 8.1% in 2021, supported by strength in exports (+29.7%).
Against such a divergent backdrop across all the markets we are represented in, 2021 was clearly a challenging year as our management team had to navigate delicately in order to balance business growth and risk mitigation.
2021 OPERATING PERFORMANCE
Our group's 2021 operating revenue grew 6.7% to S$627.03 million, contributed by the overall 9.6% growth in commission and non-interest income which together represented 80% of total income. In general, our brokerage and commission businesses benefitted from higher market turnover in our represented markets. In view of the market volatility and as a matter of prudence, we have made a provision of S$19.15 million in relation to our receivables in 2021, resulting in a 4.3% decline in profit after tax to S$153.83 million.
As part of our continuous improvement journey, we embarked on several initiatives to streamline back office processes, simplify our forms and digitalise our systems during the year, reflecting our focus on the customer journey. The improved processes enabled time savings of more than 1,000 man-hours/month, reduction of overtime, and better ability to process a higher business volume whilst keeping our cost base down. We also noted the positive impact on staff engagement, service quality and customer experience.
DIVIDEND
Our Board of Directors has recommended a first and final tax-exempt (one-tier) dividend of 8.8 cents per share (2020: 9.5 cents per share) representing a payout ratio of almost 50%.
As in the previous year, our shareholders can opt to receive their dividends in cash or in shares.
CURRENT YEAR PROSPECTS
Looking ahead, we are optimistic that the real economies would benefit from further relaxation of COVID-19 restrictions in the course of 2022, and the most pandemic-battered sectors would finally see a tangible recovery.
That said, global financial markets are likely to experience significant volatility, as can be seen in the early months of 2022 from the geo-political and macro-economic factors described above.
In such uncertain times, we believe investors, especially our core retail and high net worth segments, would appreciate a more active approach and professional guidance in the management of their personal finances and investment portfolios. We also anticipate a high level of trading and hedging activities as investors react to the elevated volatility at this point of the market cycle.
It is essential that we keep up our discipline and vigilance in monitoring our risks and market exposures and support our clients with relevant, timely and well-researched content.
We remain cautiously optimistic over our business prospects in 2022.
COMMUNITY SERVICE
We have continued to support various community and charity projects with total donations of S$845,000 during the year 2021.
APPRECIATION
Mr Esmond Choo, our Non-Executive Non-Independent Director, will be retiring and not seek re-election when his term expires on 28 April 2022. I wish to express my appreciation to Mr Choo for his valuable contributions to the group.
I would also like to thank our shareholders and stakeholders for their support, trust and faith in my management team and we pledge to continue to serve you to the best of our abilities.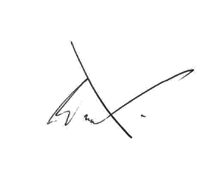 WEE EE CHAO
Chairman and Managing Director